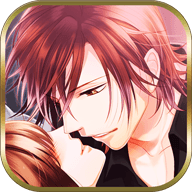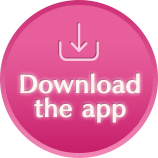 "Even though he's so disinterested in love,
for just a moment it's like he's been enchanted.
It's all because of the perfume I made..."

He's a handsome soushoku danshi who's had a bad experience in love that he's never been able to tell anyone.
However, he suddenly turns into a nikushoku danshi!?

The perfume I made has a dangerously seductive fragrance.
Before we realize it,
it's caused him to abandon all reason...

Character Introduction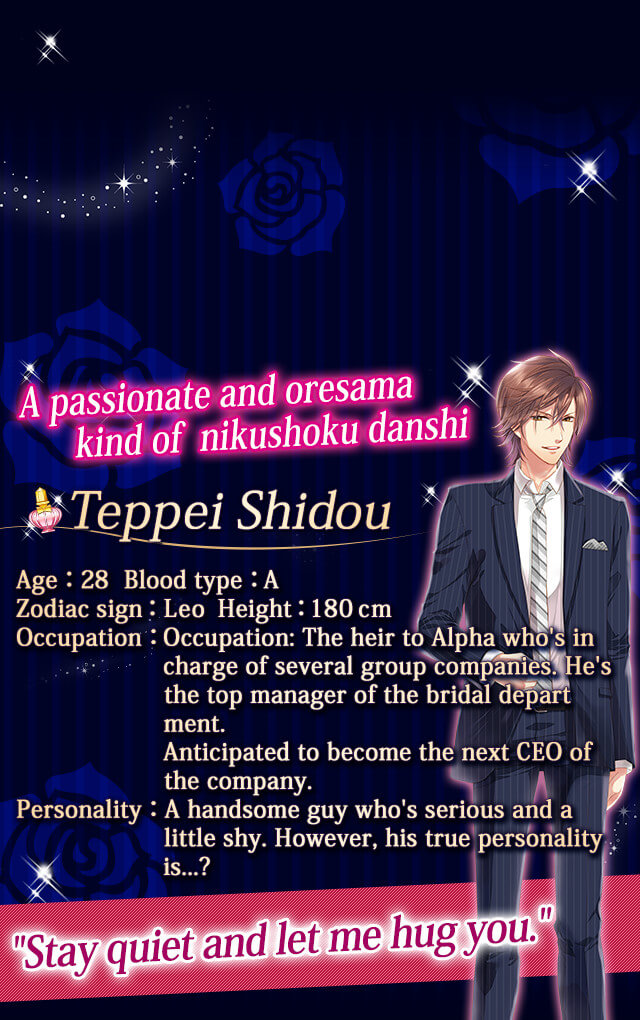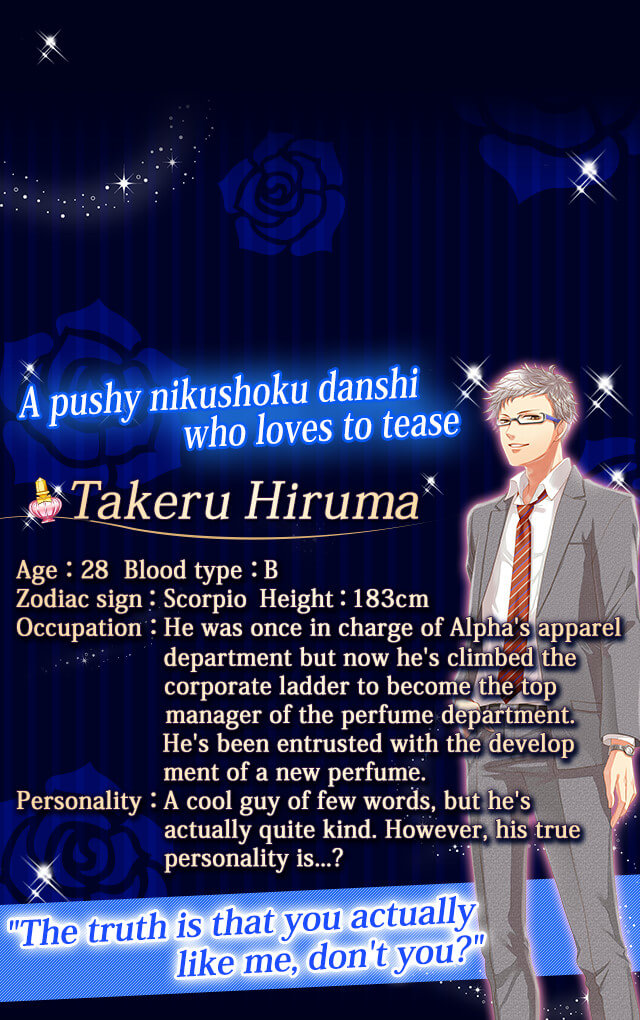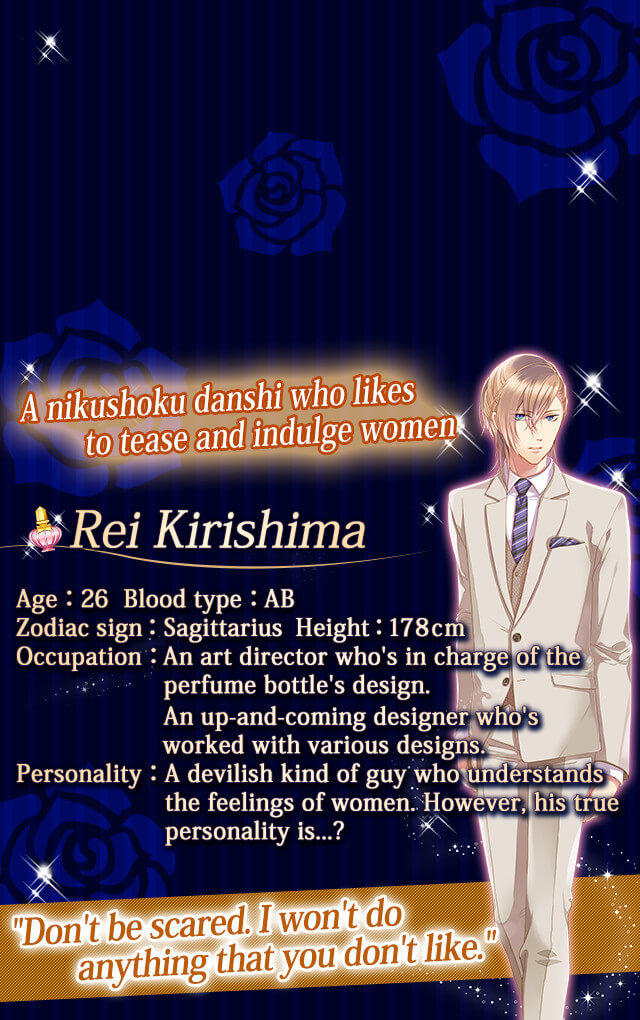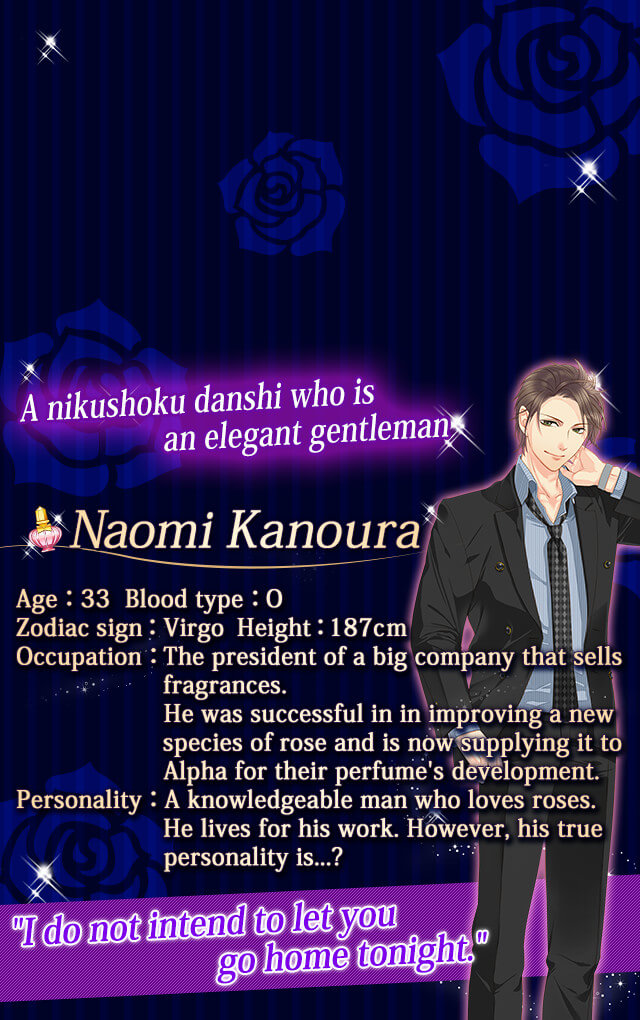 Awesome game The most amazing games are of such kind which are free. It attracts more ppl if they keep on asking for money or any side missions then it becomes too boring and it even looses users to some extent. Love all free games.

Best game I have played!!! 100% amazing

My only critique is that sometimes the stories seem like they go on a bit long, but I also think it adds to the realism of two people falling in love over time vs immediately. Love it! Thank you and I hope to see more of your stories!