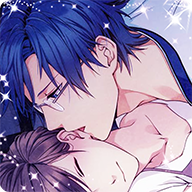 Princess Closet
Romance
Drama
Fashionable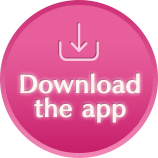 With no real ambition in life, you luck out and manage to get a job at a large company.
Although not overwhelmingly dissatisfied, you are bored by the daily, unchanging routine work. And you find yourself wondering, "Am I okay with the way things are?"
Your only small relief from all of this is fashion.
That is, until the day that "Leo," the up-and-coming fashion brand designer, suddenly appears in front of you.
At that moment, you never suspected that your encounter with him would change your life drastically...
"Fashion and romance will change my life."
A dating sim game for girls who want to experience heart-throbbing romance, while enjoying fashion!

Character Introduction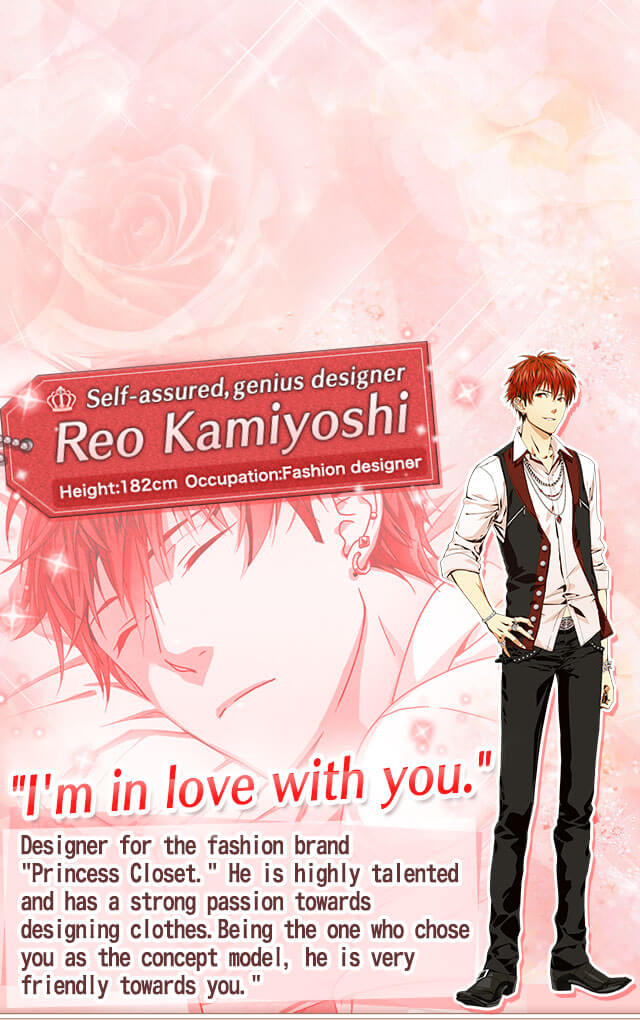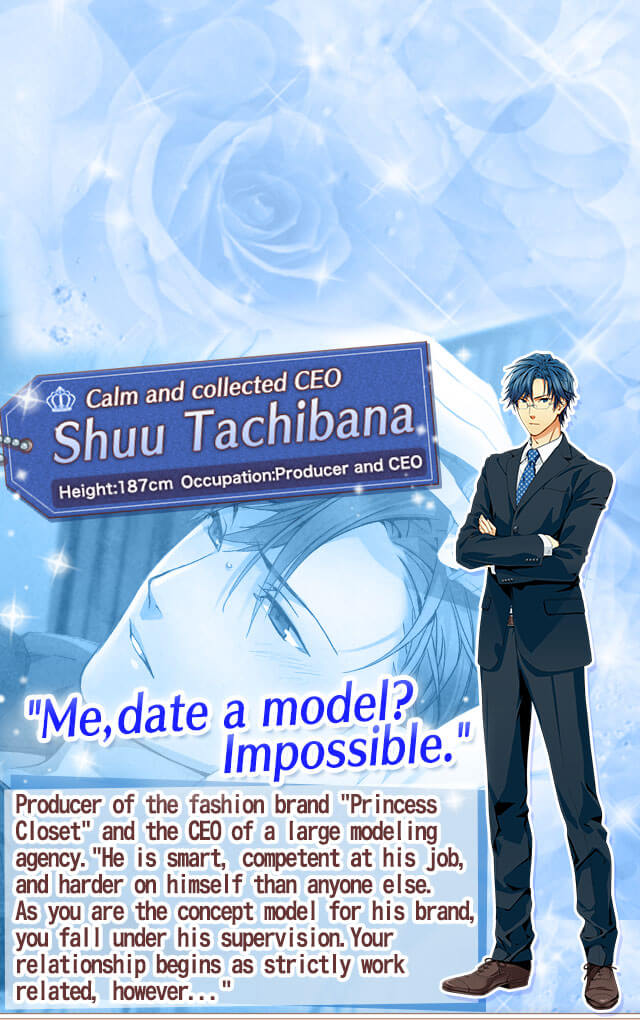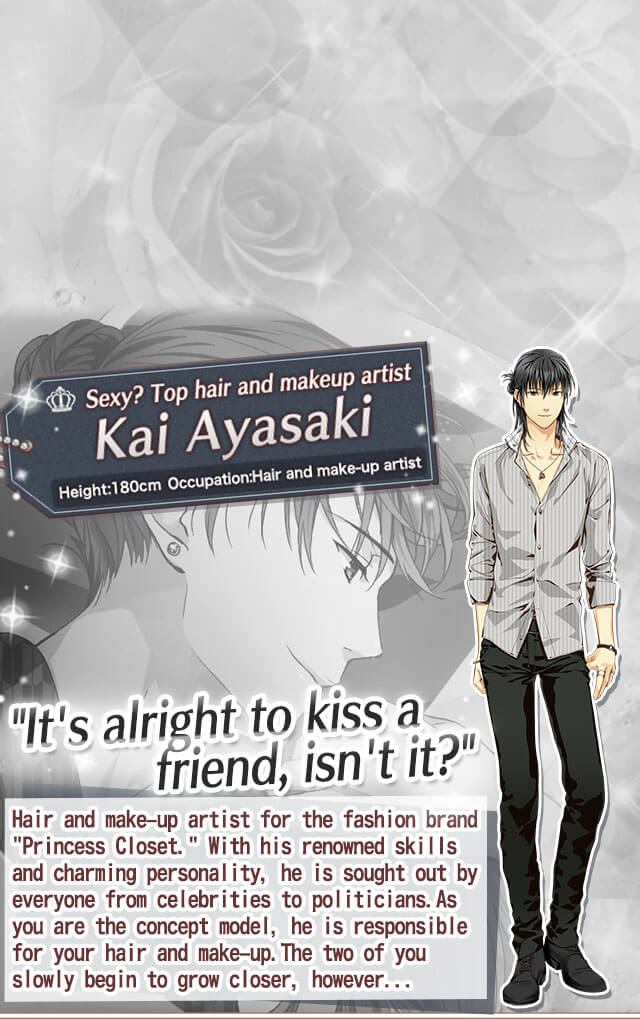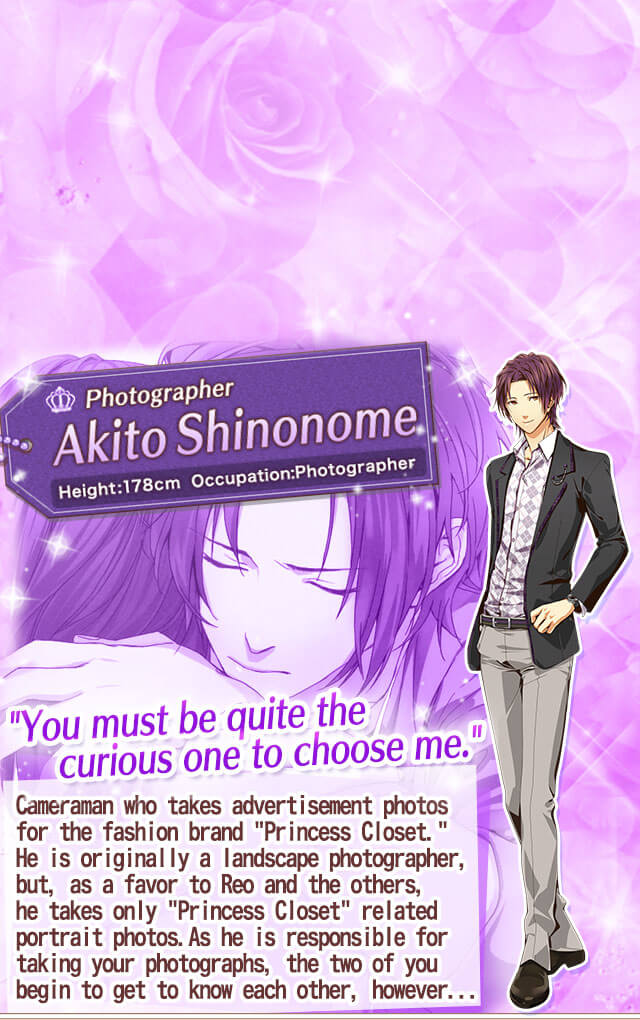 The game is very beautiful. Especially Reo,if we try to feel the characters it really soothes and inspires us to have faith and believe that there is a person just meant for us who'll be there forever and be the reason for all ours happiness. How beautifully our world transforms in the person's presence! Please keep making such stories they really inspire. I just have fallen for Reo though??

I love it!!! ?? Especially Tachibana's part. He's strict yet loving.. every day I kinda wait for the jewels to replenish so that I can read his part. And I love the way that we just have to watch videos in order to get extra jewels and open the side stories. Though I hope you can make sides stories more for I can't get enough of Tachibana ?????? p/s : Done Reo and Tachibana's stories. Now I just started doing Shino's and tbh he do freaks me out

This game is very fun! I find myself getting sucked into chapters and not wanting to stop. The plot definitely keeps me Intrigued and waiting to see want will happen next:) Absolutely Five Stars!