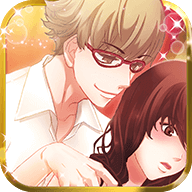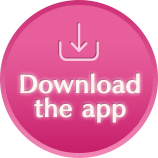 It's just you and him in the Salon room...
These sexy and handsome talented estheticians
will make your heart warm and your body sweaty...

"It's just a massage,
but it seems you're enjoying it a lot"

Massages, styling, make up, skin care, aroma therapy...
There's a hot specialist for everything!
Their expert fingertips will make you feel some unknown sensations...

"Gratia" is a celebrity beauty salon run by handsome ikemen.
You, working in a rival salon,
decide to spy on them in order to learn the secrets behind a genius
esthetician called "Gold Fingers"...

Character Introduction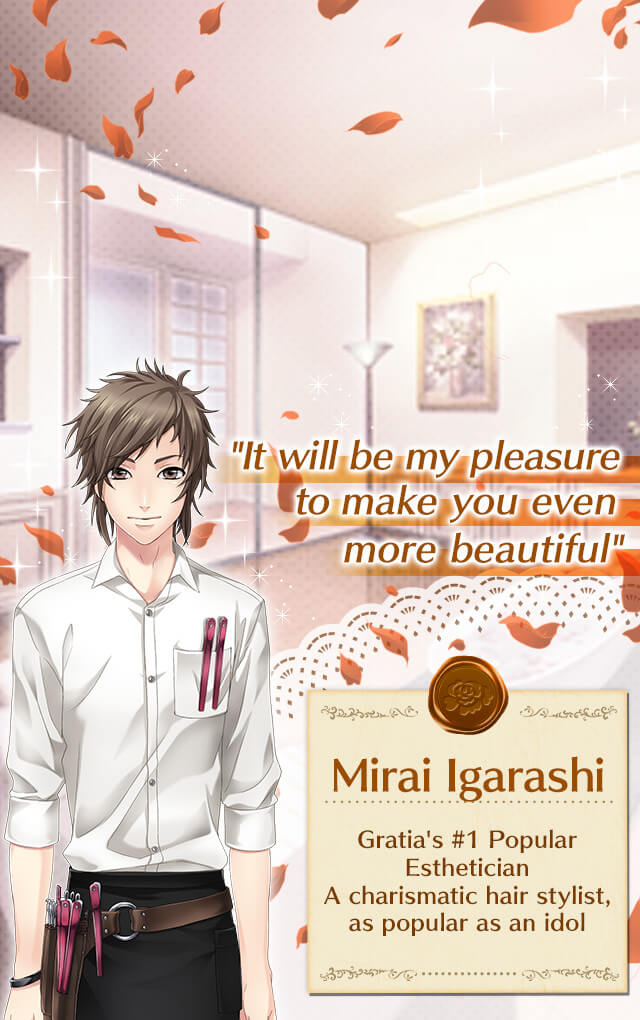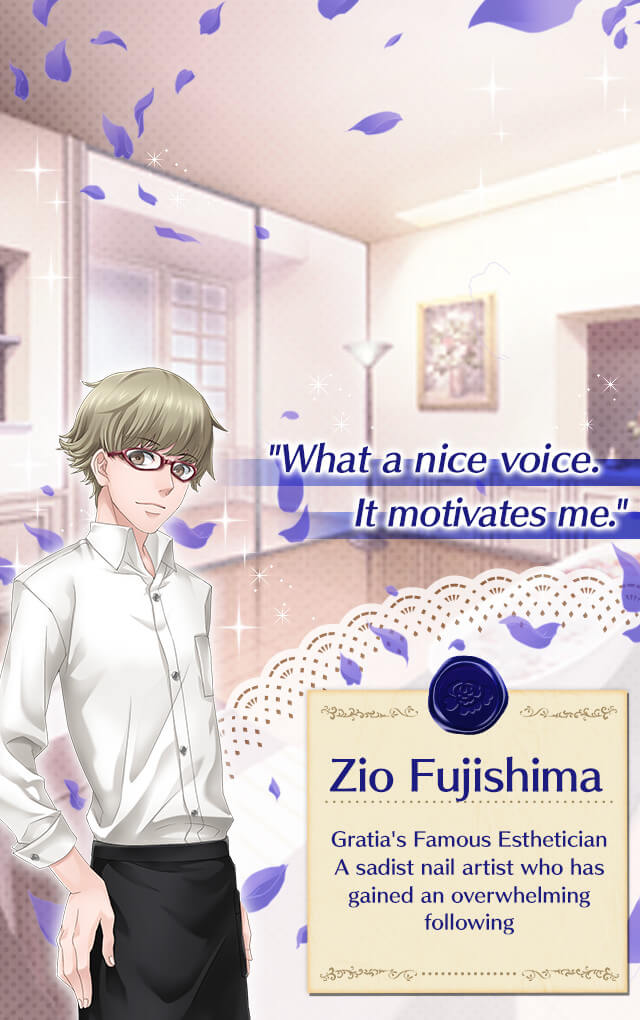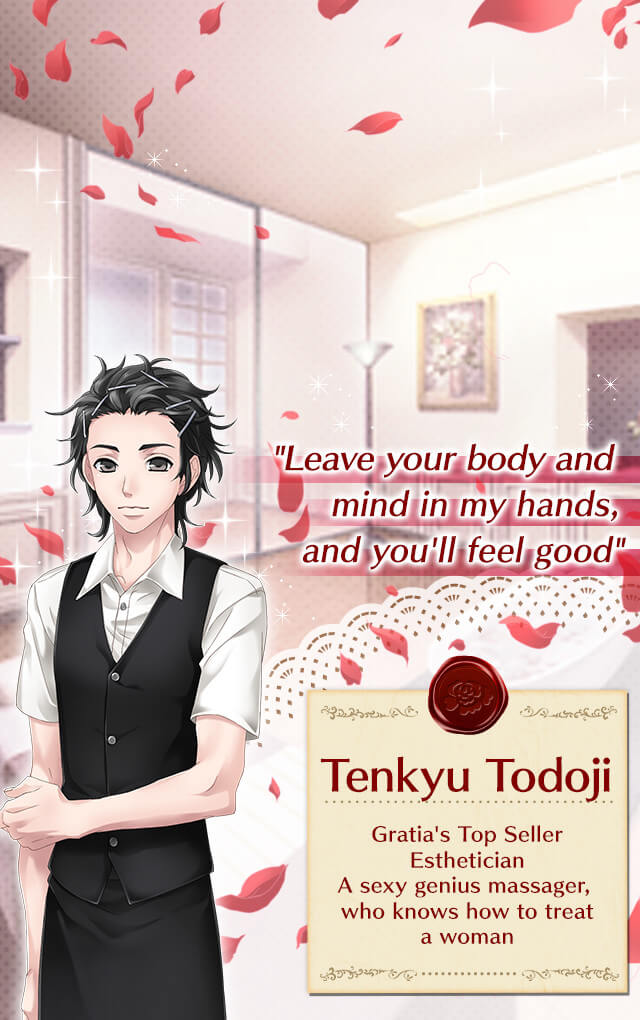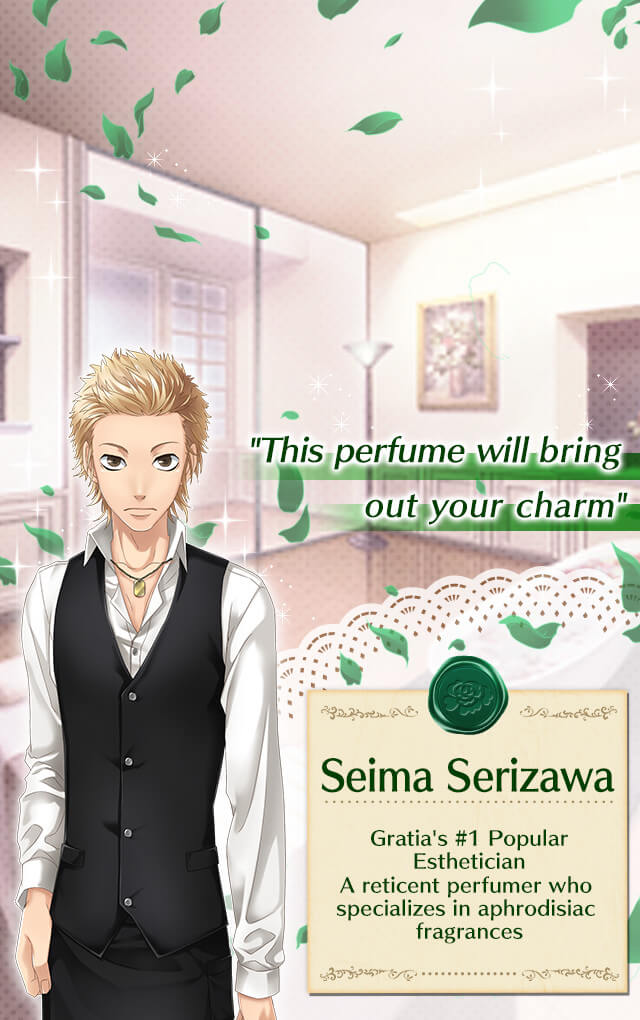 Oh wow! I'm really like this game XD . I can read until end for free! i can collect the heart with watch video and save it for much amount i like in several days. Then replenis story, if i don't like to read just 5 episode. The heroin also not so dumb, i can enjoy it.

First day playing the game: aww the characters are so inoccent. Second day: *blushes* for inoccent characters they are...well you know. ???? Ummm....ok bye now! Keep up the good work

How great is it that the characters are genius estheticians!? I can't wait to see how the story proceeds! Gotta play this every day.